Empoderando comunidades con bambú creamos un futuro sustentable. ..Empowering people with bamboo for a sustainable future. ….
.... NUESTRO BAMBÚ es un estudio creativo de diseño y arquitectura con bambú, creando impacto social y medio ambiental.
NUESTRO BAMBÚ es un emprendimiento social compuesto por estos tres elementos claves.
..
NUESTRO BAMBÚ is a creative bamboo design and architecture studio, with social and enviromental impact.
NUESTRO BAMBÚ is a social venture formed by these three key elements. ....
.... IMPACTO BAMBÚ → MEDIOAMBIENTE + SOCIAL + ECONÓMICO Creemos en el potencial del bambú como un material clave para un futuro mejor! El impacto en nuestro entorno es escencial para el desarrollo del bambú en nuestro país. Desde el diseño de autor nos posicionamos con un material "nuevo", en este sector del mercado local, el bambú. Creamos innovación con un material autóctono, trabajando desde la identidad local y la sustentabilidad. Generando impacto en nuestra sociedad y en nuestro entorno, a partir del diseño en bambú. Estamos trabajando para el desarrollo del del bambú en Uruguay.
DISEÑO Buscamos la idenitidad de este material, que actualmenete convive con los uruguayos desde nombres de ciudades y departamentos, hasta en los entornos inmediatos de viviendas y productos procesados e importados.
CONSULTORÍA Crear el desarrollo sustentable del bambú en diferentes escalas, desde paisajismo a productos, arquitectura y construcciones efímeras. Generando soluciones de corto y largo plazo.
..
BAMBOO IMPACT → ENVIRONMENT + SOCIAL + ECONOMIC We believe in bamboo potential as a key material for a better future! The impact on our environment is essential for bamboo development in our country. From original design we position ourselves with a new ´material` in this local market sector, bamboo. We create innovation with a native material, working within local identity and sustainability, making an impact on our society and our environment, through bamboo design. We work for the develop of bamboo in Uruguay.
DESIGN We search for the identity of this material, that nowadays lives with the Uruguayans from appearing in city and department names, to home immediate environments and processed and imported products.
CONSULTANCY Create the sustainable development of bamboo on different scales, from landscaping to products, architecture and ephimeral constructions, generating short and long term solutions. ....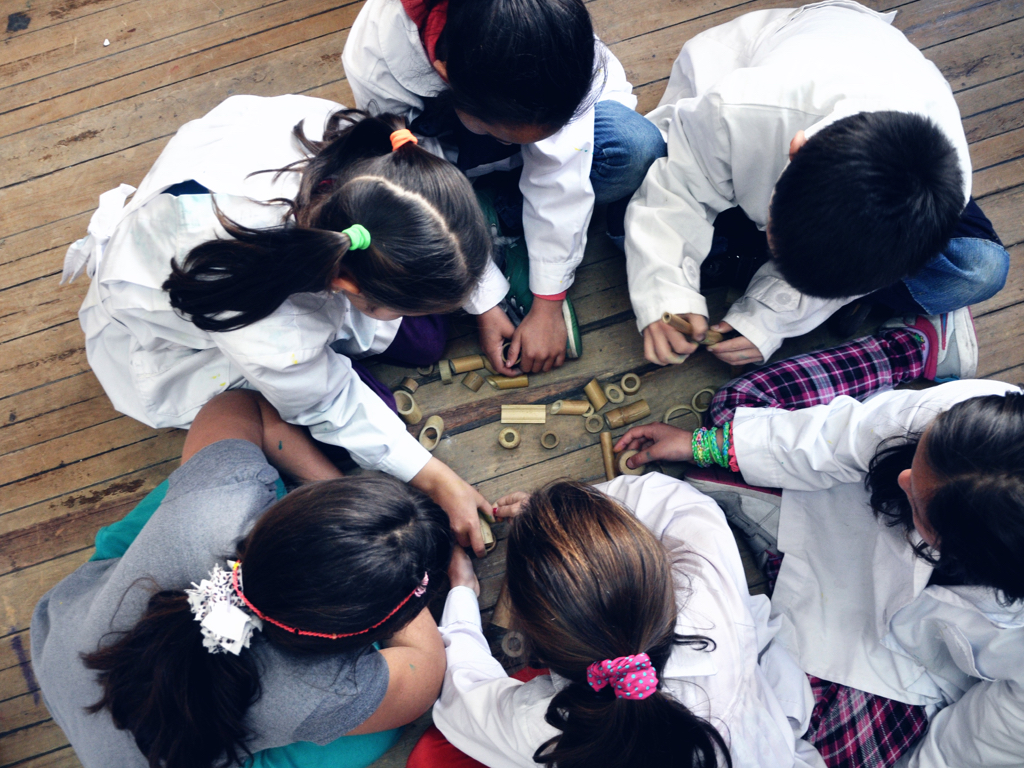 ....HISTORIA evolución a un emprendimiento social .. OUR STORY evolution to a social venture....
....En estos años hemos desarrollado un modelo de trabajo en conjunto con empresas, instituciones y gobiernos, a escala local e internacional para el desarrollo del bambú en Uruguay y el mundo.
Katia, fundadora de Nuestro Bambú es la Embajadora del Bambú de World Bamboo Organization por su trayectoria y trabajo con el bambú y también es Embajadora del International Living Future Institute, siendo pasante del ILFI en el programa Young Leaders of the Americas Initiative 2017 desarrollo interés y trabajo en relación de la sustentabilidad y el bambú. ..
In these years we have developed a model of working together with companies, institutions and governments, a local and international escalation for the development of bamboo in Uruguay and the world.
Katia, founder of Nuestro Bambú is the Bamboo Ambassador of the World Bamboo Organization for her career and work for bamboo and is also the Ambassador of the International Living Future Institute, being a ILFI intern in the Young Leaders of the Americas Initiative program 2017 Development interest and Work on the relationship of sustainability and bamboo.
....
.... NUESTROS ALIADOS .. OUR PARTNERS ....
....
Proyectos

Creamos, diseñamos y ejecutamos proyectos para el desarrollo del bambú con aliados que nos ayudan a mostrar otras perspectivas de este material, la sustentabilidad, las oportunidades a nivel local e internacional. ..

Projects

We create, design and execute projects for the development of bamboo with allies that help us show other perspectives of this material, sustainability, opportunities at local and international level.
....